Broken Soul Book Relaease and Signing with Faith Hunter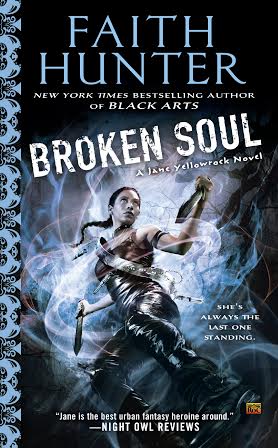 New York Times Best Selling author Faith Hunter will be here signing copies of here latest novel "Broken Soul" on Tuesday, October 7, 2014, from 5:00 pm until 7:00 pm. Faith is a native of Rock Hill, so come out and show her your support. Broken Soul is the 8th book in the Jane Yellowrock series.
Jane Yellowrock is a vampire killer for hire—but other creatures of the night still need to watch their backs….
When the Master of the city of New Orleans asks Jane to improve security for a future visit from a delegation of European vampires, she names an exorbitant price—and Leo is willing to pay. That's because the European vamps want Leo's territory, and he knows that he needs Jane to prevent a total bloodbath. Leo, however, doesn't mention how this new job will change Jane's life or the danger it will bring her and her team.
Jane has more to worry about than some greedy vampires. There's a vicious creature stalking the streets of New Orleans, and its agenda seems to be ripping Leo and her to pieces. Now Jane just has to figure out how to kill something she can't even see….